The Sneakerhead community descended upon Toronto for it's annual convention otherwise known as SneakerCon Toronto. What once was an underground cultural movement has now become a multi-billion dollar global business. Sneaker sellers and re-sellers from all over North America set up shop for a 2-day event, hoping to lure sneaker enthusiasts and hypebeasts of all ages to drop major coin on the kicks of their choice.
But it's not just the hypebeasts, re-sellers in the kicks circles are getting younger, with aspiring sneaker entrepreneurs starting as young as 12 years old. While some old heads complain about how inclusive the sneakerhead community has become with the evolution of online buy and sell markets, true patriarchs see only the good that comes with mainstream popularity.
After watching and writing a review on the documentary SneakerHeadz earlier this year, attending and covering SneakerCon Toronto was definitely on my 2018 bucket list. It was everything I expected and a little more. I expected to see independent sellers walk around with kicks in hand looking to strike a deal. I also expected to find unique kicks that I've never seen anywhere else. What I didn't expect were all the cool stories of vendors and visitors I came across.
All of them had a certified Sneakerhead story to tell. Check out a few of them below: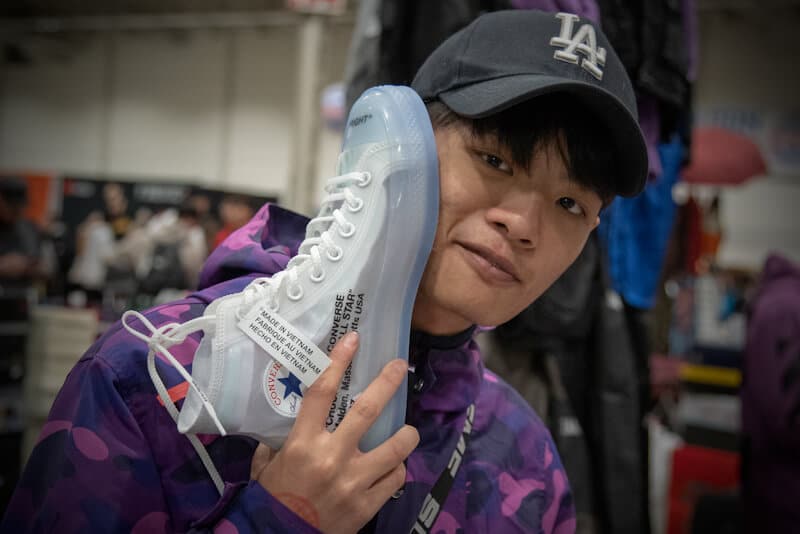 Linxi,
DJB of Toronto
"SneakerCon has so many cool sneakers. Here, you can find any shoe you want. Selling and buying shoes…..I like this life. I sell to my friends, their friends and to people from my country"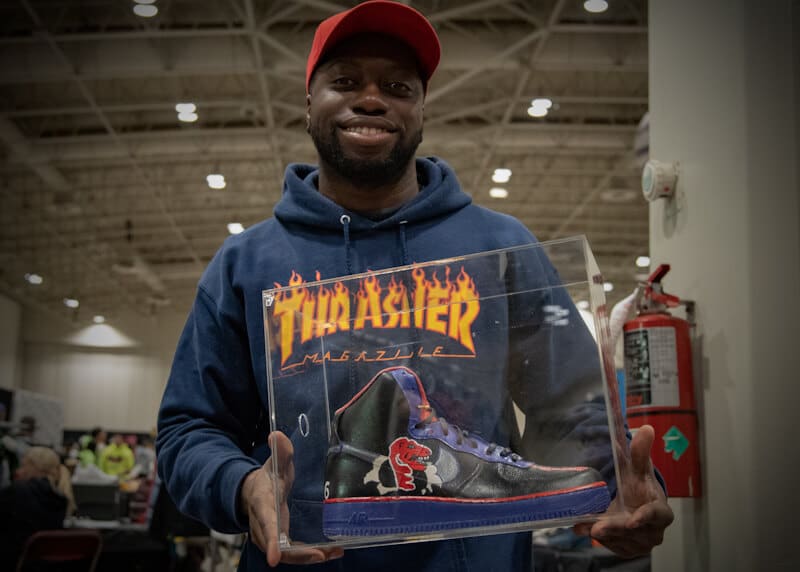 Kemmy,
Kreations by Kemmy
"I'm from the Bahamas, I [lived] there my whole life. I came to Halifax 5 years ago for university. I started the company about 2 years ago. It's all custom sneakers, with hand painted work. I have a bachelor's degree in Fine Arts and Drawing. I just want to showcase what I can do on a global scale. So SneakerCon helps [me] do that."

"[The market share] is good. Enough to quit my full time job. So this is pretty much a full time gig. I tried working with people. The 9 to 5 didn't work, so I was like 'f-that'. The customize market is pretty big and there's no one in my city that's doing it except for me and  two other people. So it's pretty busy and I make good money so I can't complain."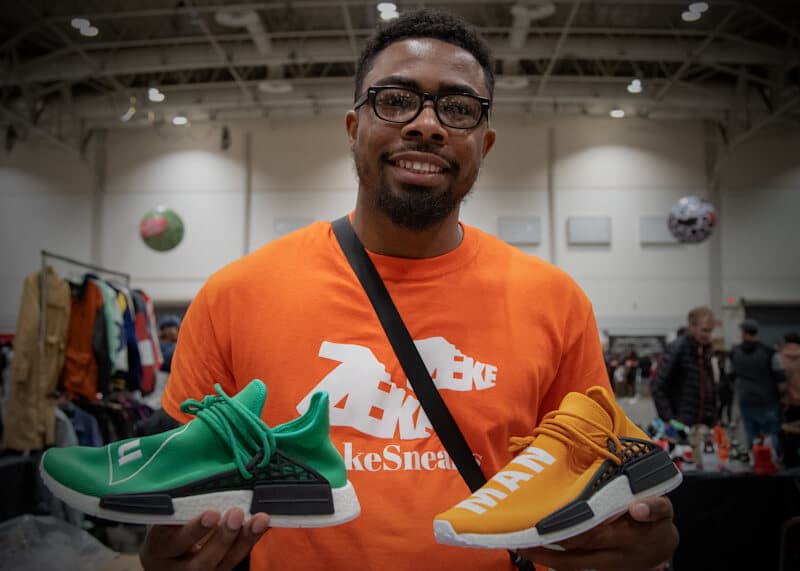 Zeke
, ZekeSneaks
"SneakerCon is important because it brings people together that are a part of the sneaker community that you may not be able to reach in your hometown. It gives you the [opportunity] to network and really engage with customers and new clients that are interested in a similar passion about sneakers."

"Trends are changing, trends are shifting. The way business is done has been changing. A lot more people are using websites and apps. So I believe it's opened the door for entrepreneurs and people who weren't able to be a part of the sneaker community because they lived in a certain area. Now they have an opportunity to be a part of it."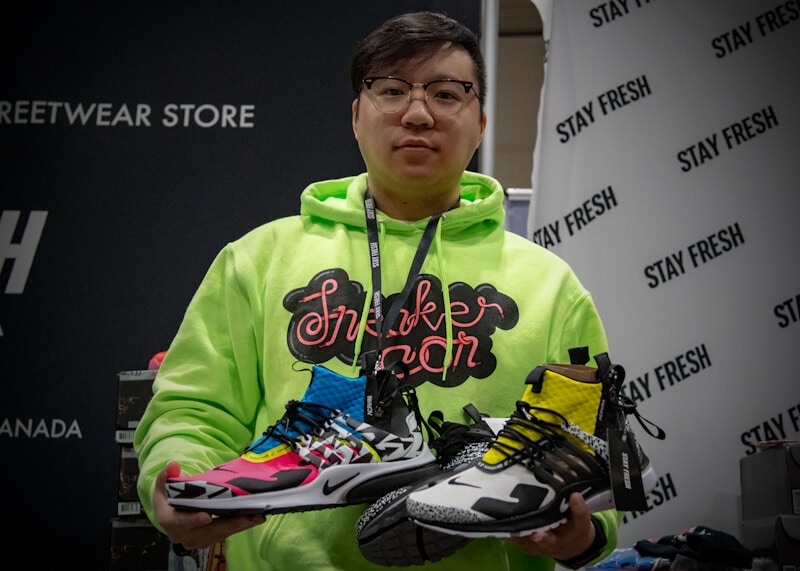 Gordon, Stay Fresh Canada
"We're based in Vancouver BC. I'm one of the buyers for the company. We're here just to promote our brand in Canada. We're probably Canada's largest consignment store and we're also a street-wear boutique. We're here showcasing our new releases and we also have a team here buying inventory around SneakerCon."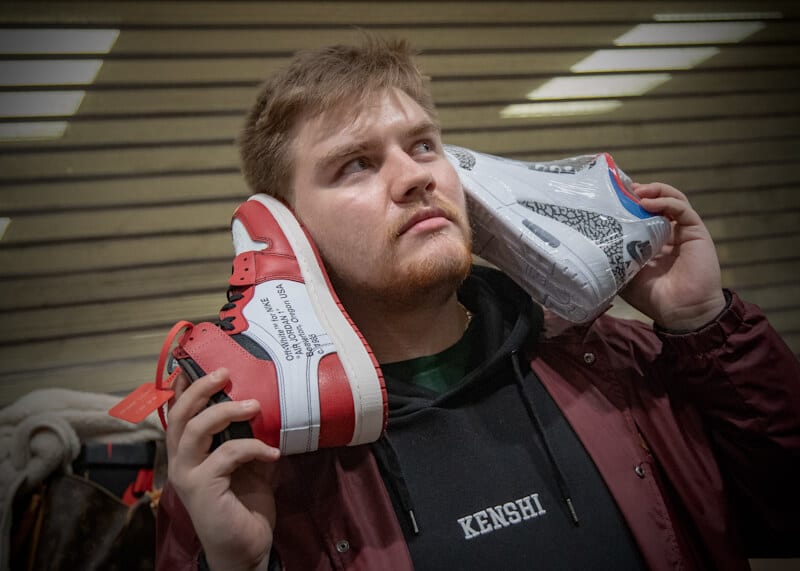 Nate, Kenshi Toronto
"We do our best to keep our prices as low as possible. Unlike other shops, we don't do consignment, we set our own pricing and we actually physically travel the world to source our material and product. We don't actually buy from the middle man, we go directly to the source and that's what makes us different. I was getting sick of University and that's why I decided to start this."
Nick, Esteem DC
"We came last year….did about half [the size of this year]. We decided to come this year because its a 2-day event and we got 2 tables, so it was definitely worth it. It was a 10-hour drive, you gotta pay customs, taxes and all that, but we made out well. We sold about 50 pairs of shoes."

"As a re-seller I think its a good thing that more people are buying the stuff I sell, street wear, Jordans, [etc.]. But I think its a bad thing because it's become more about money and less about just wanting to collect something. Most people have sold off most of their collections. It just became kind of like a hustle."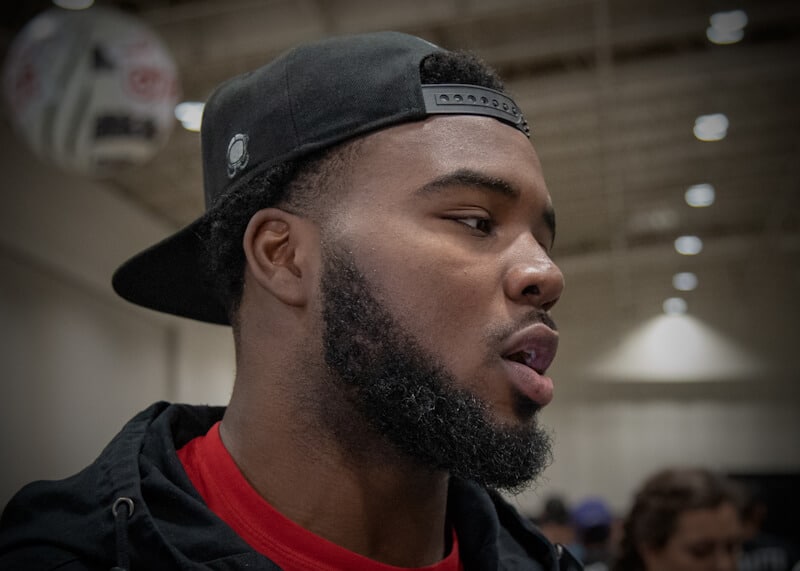 Terrance Plummer, Linebacker for the Toronto Argos
"It's my first time coming to [SneakerCon]. I'm a real sneakerhead. I love sneakers. With the boom in social media, Instagram, you got Kanye West doing what he's doing, Nike with Colin Kaepernick, Lebron James…..these are people that everybody sees. Everybody knows that musicians and athletes lead the forefront of what the culture really is. Especially Jordan. I was born in 1993. He has shoes older than me!"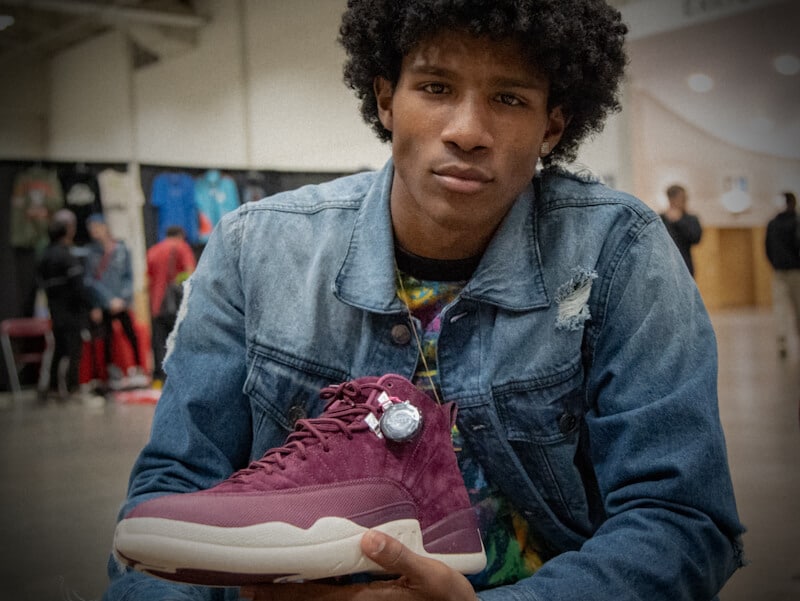 Keishawn Delevante (19), Independent Seller
"The reason why I'm doing what I'm doing is a lot of people don't have shoes out in the world and, I try to sell shoes to give them an opportunity to wear something, you know? Like things you never had when you were a kid. You can come to my section and get whatever you want. [Selling] does take a lot of time that needs to be invested. A lot of time and money. [You just have to] be smart with it."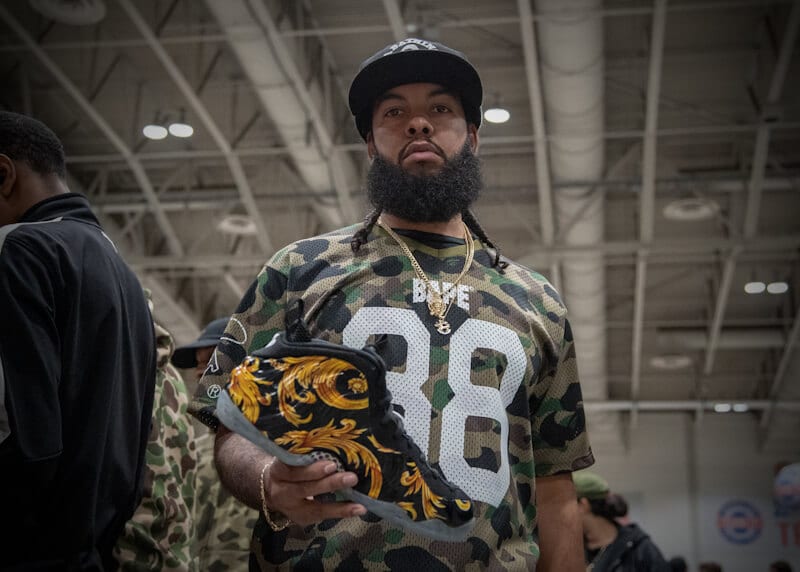 Jay, Boveda GTA
"[We're a] Toronto based company. Deal with a lot of OG's up to new releases, hyped out releases, just trying to have a little something for everyone. I've been collecting shoes since I was 13-14. With [Boveda] probably about a year now. So just trying to push it, trying to reach new levels and just meet new people. It's good for the culture."